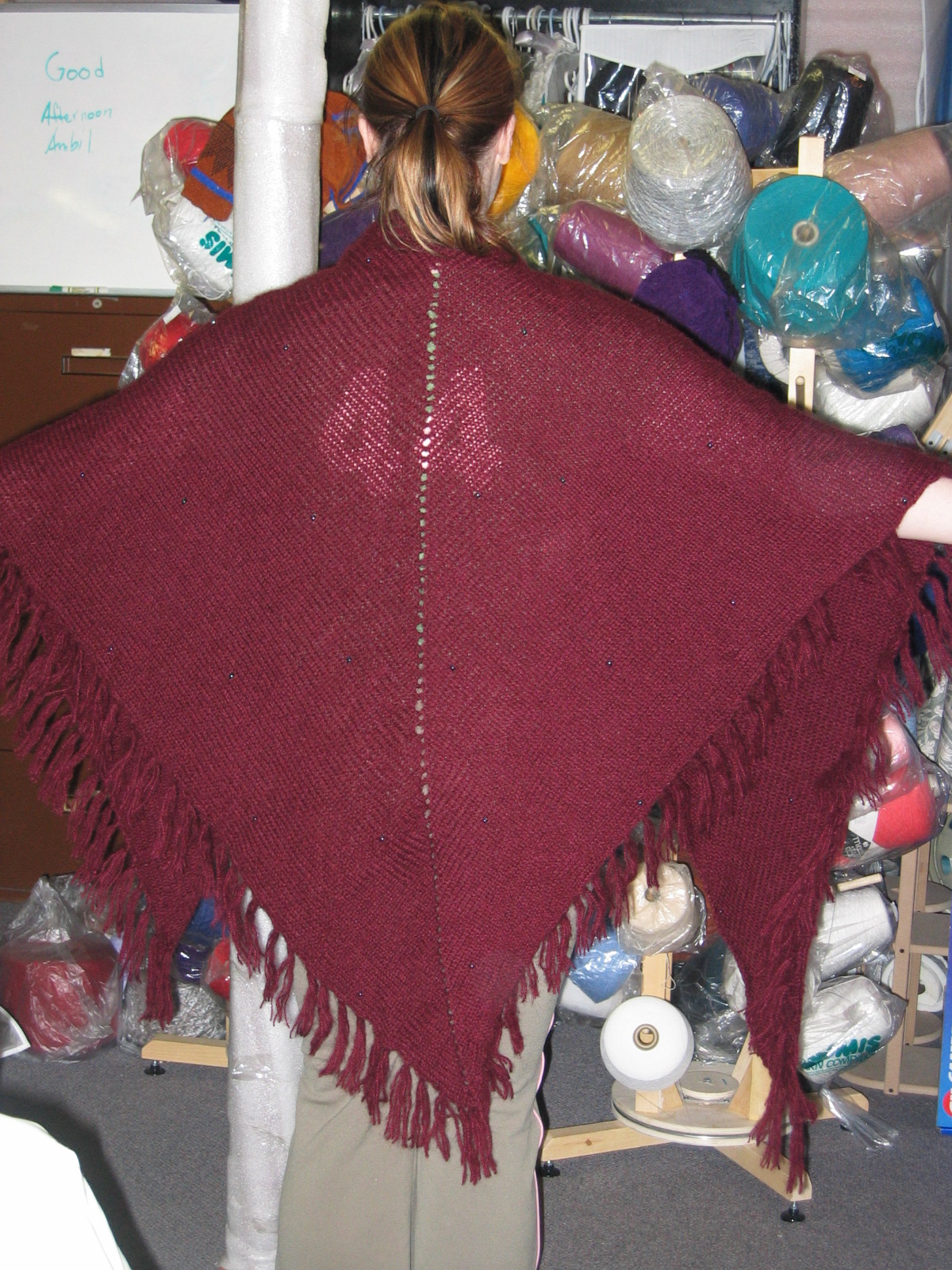 This shawl was made on a Singer 700 all in one piece including the fringe. Very easy pattern.

Kits can be purchased from Let's Knit It

Their web sit is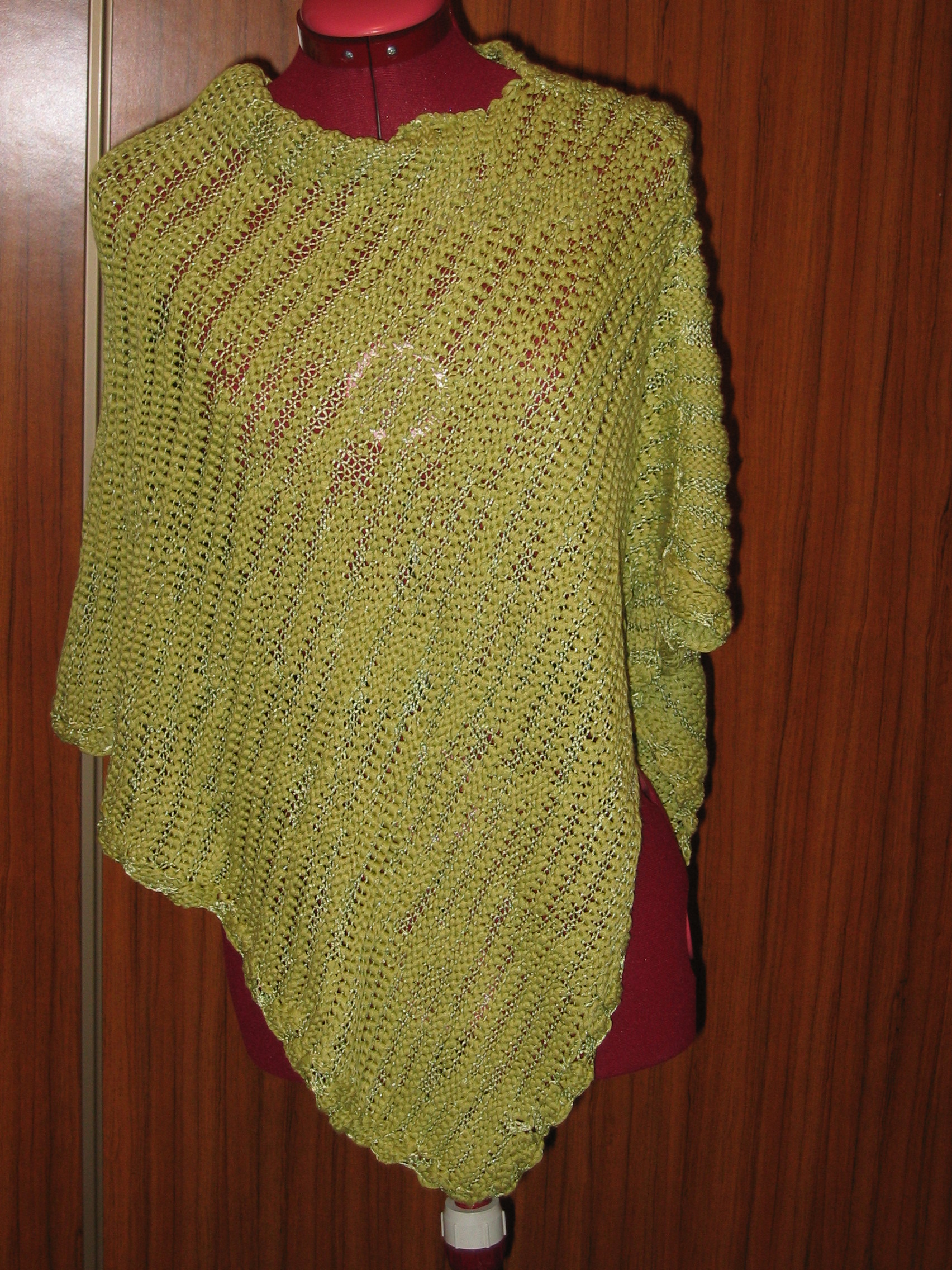 This shawl was made by Ambi at Let's Knit It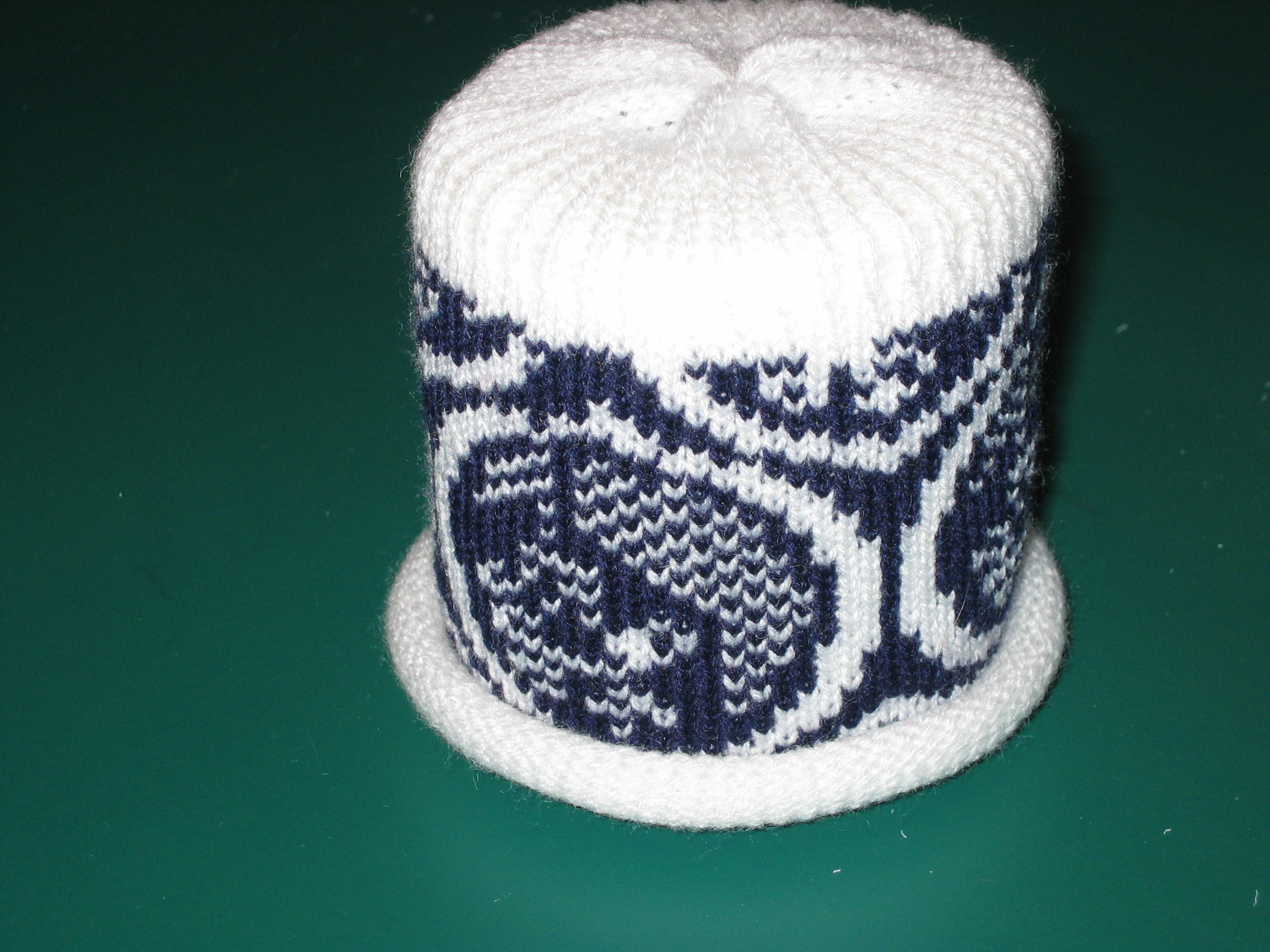 Very easy beginner project. This was made on a Singer 700.
Let me know if you would like the pattern.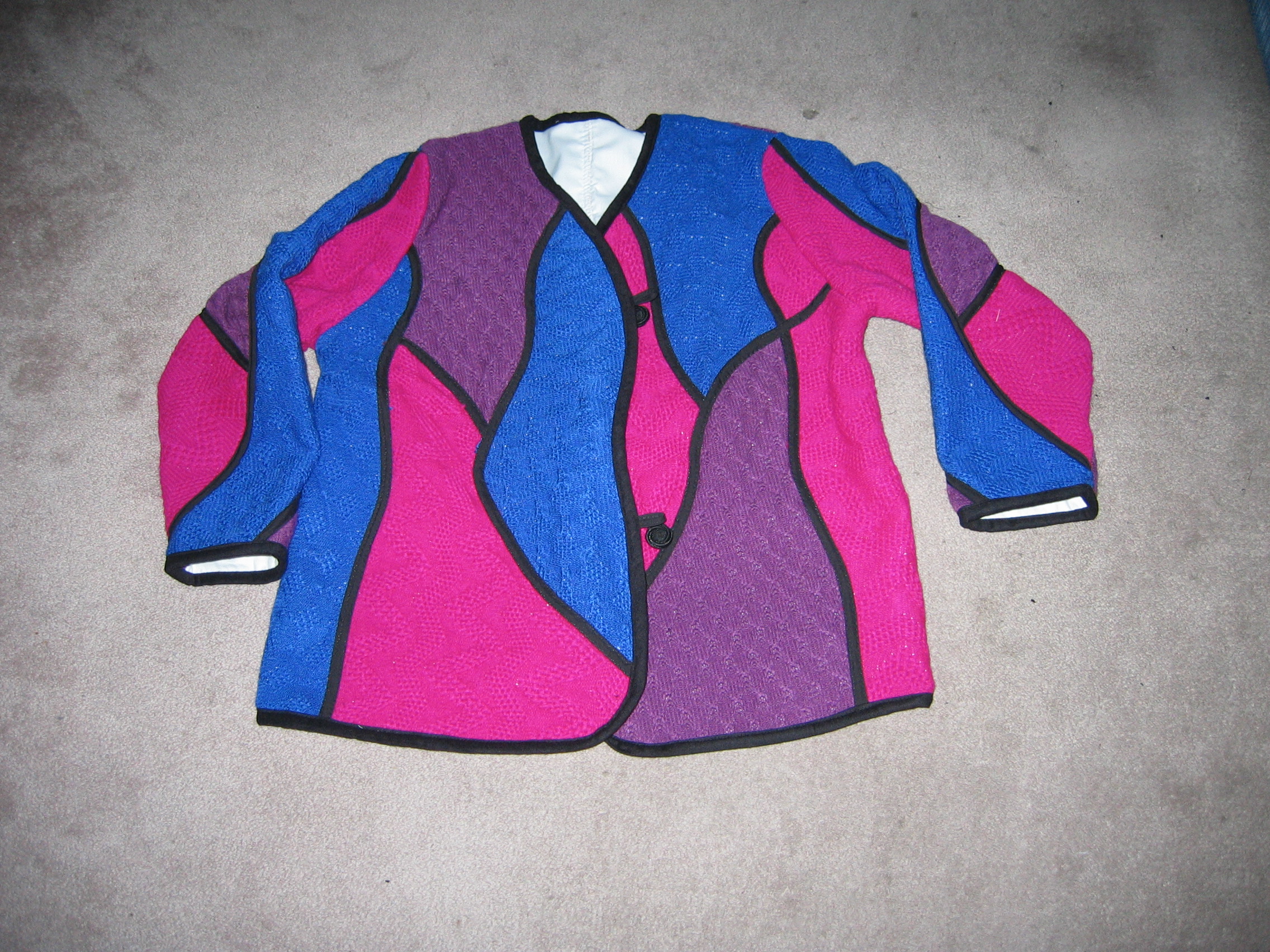 Do not use knit fabric for just sweaters! Cut the knit and work with the pieces.
This knitted jacket was made from a quilting pattern. I knitted pieces from different colored yarn and then cut the knitted pieces and used them as quilting fabric pieces. I used plane white cotton for back/lining and quilted on top.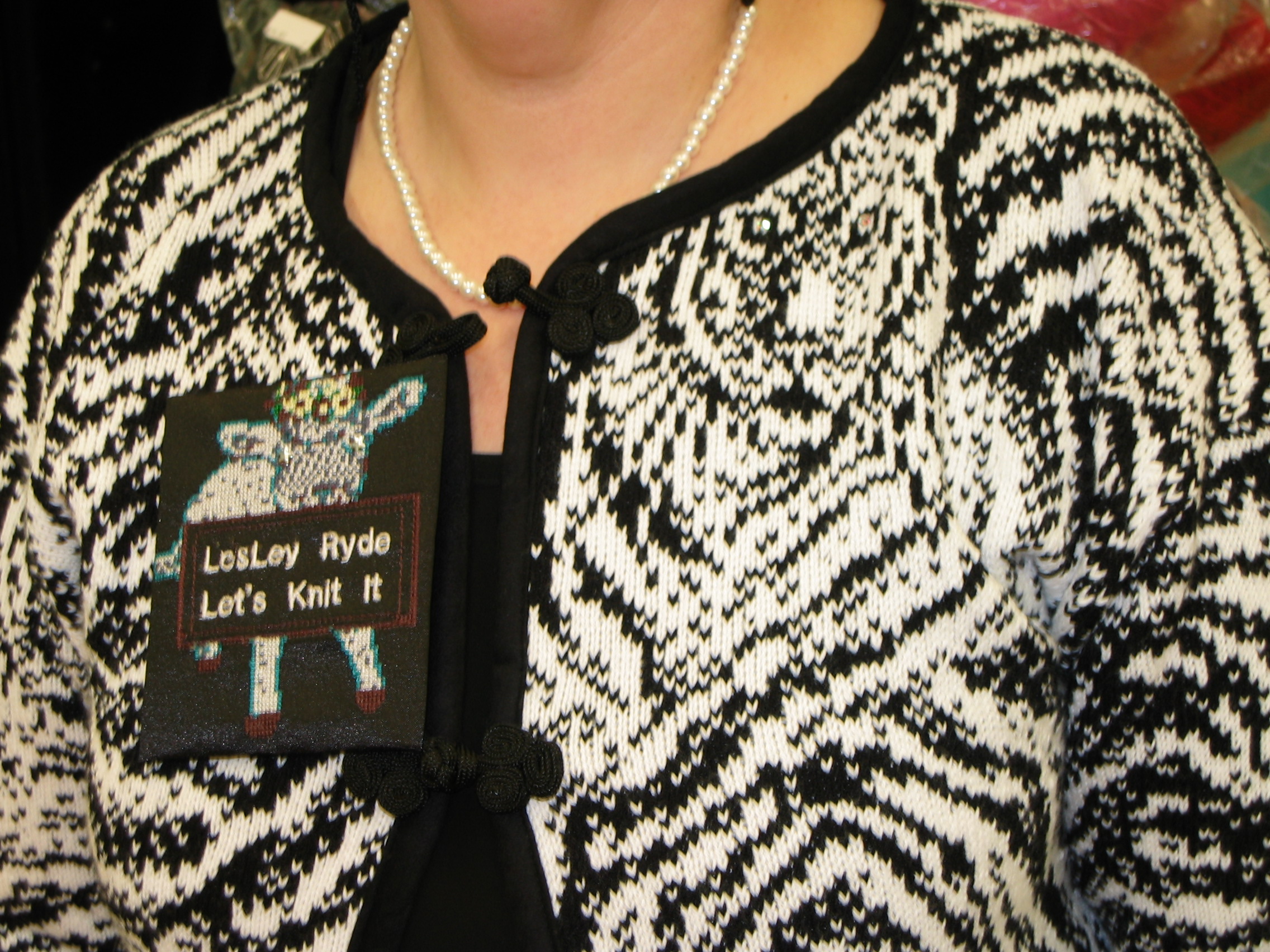 This sweater was Cut-n-Sew. I used Hot Stones to emphasize the eyes.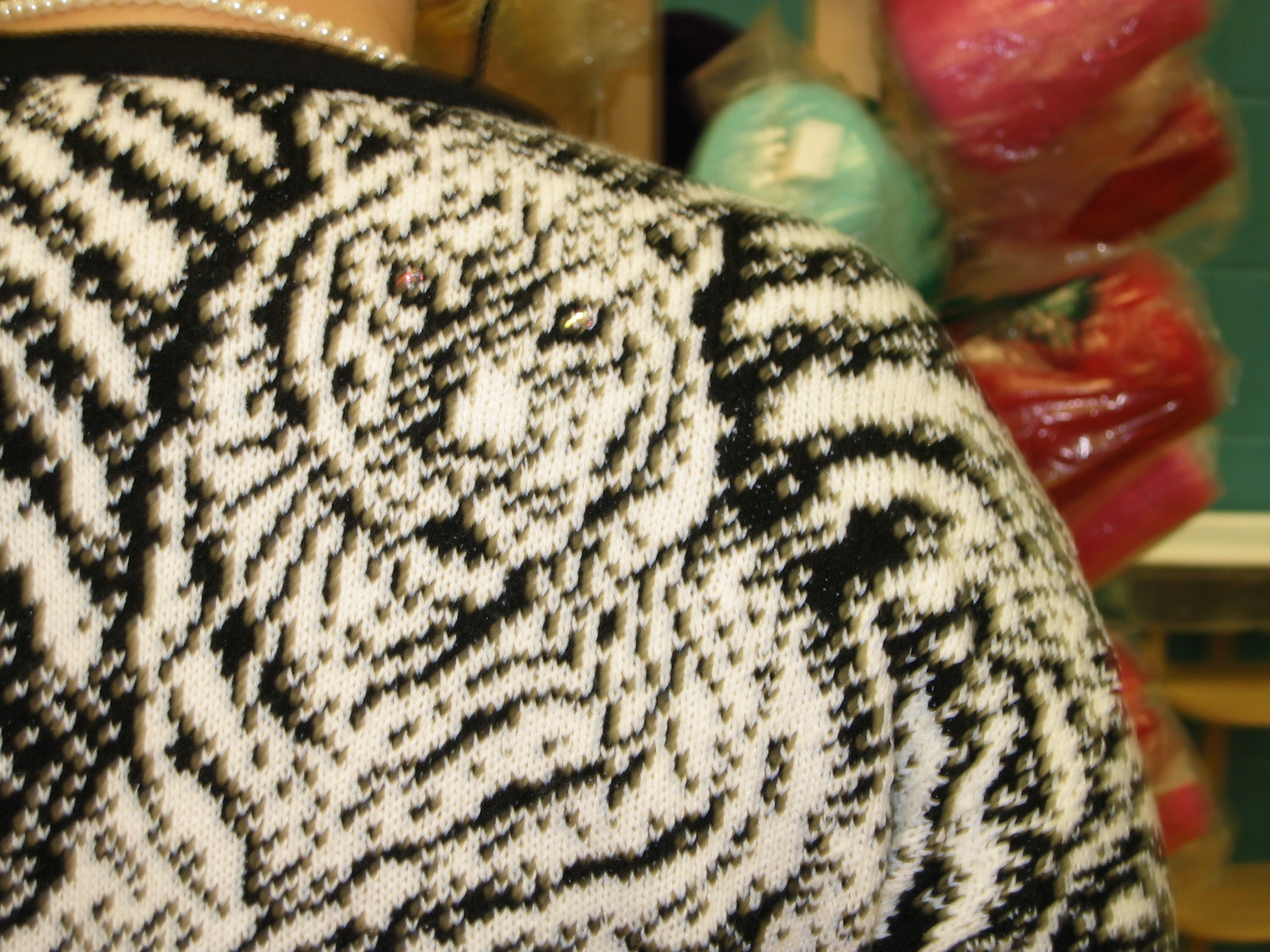 The effect of the Hot Stone made the eye's follow you around.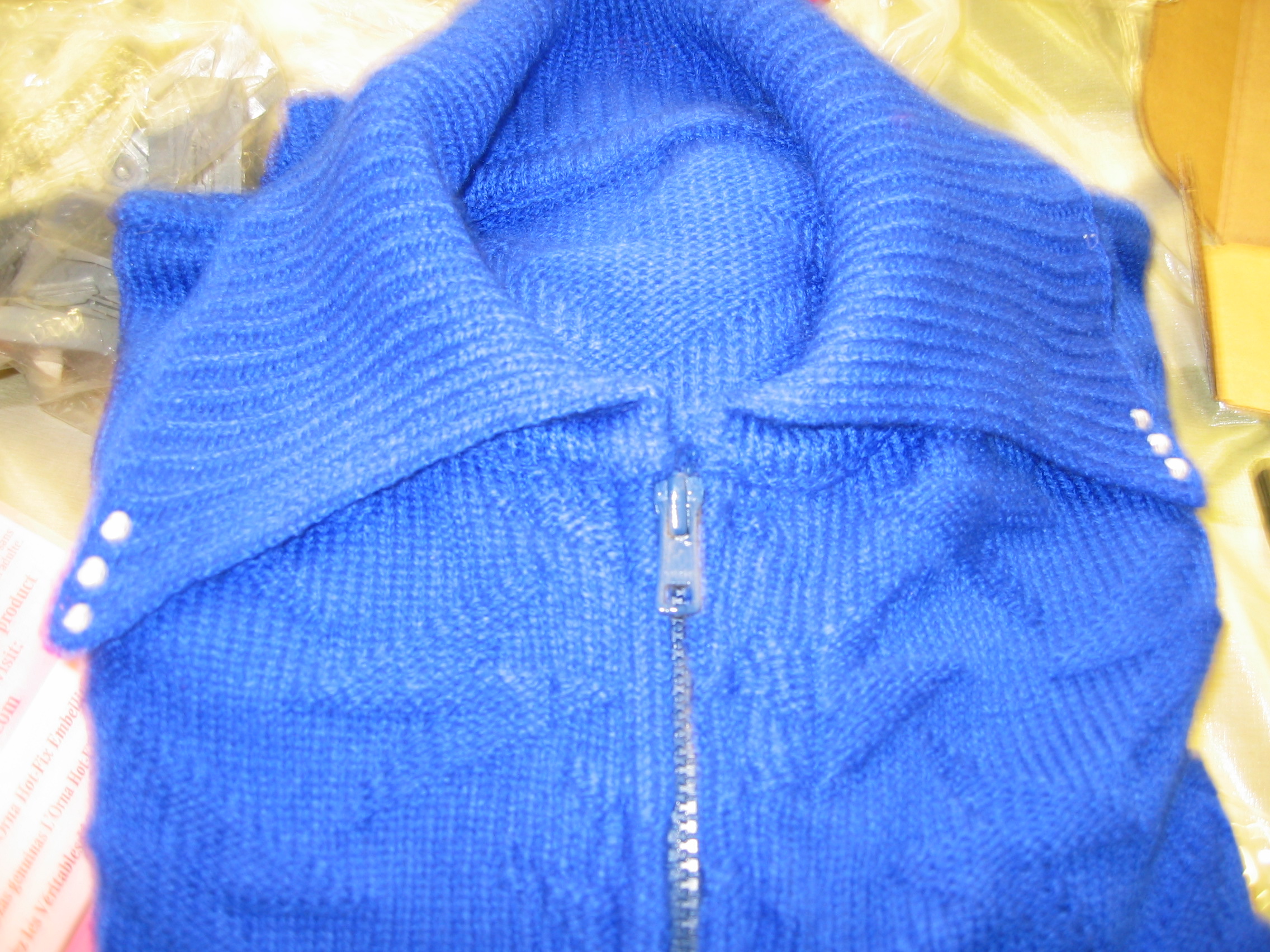 Hot Stones were used to decorate the collar of a knitted sweater with zip closure. (I could have used a rhinestone zipper too, to add to the affect.)