This baby quilt was made for a fund raiser in 2007.
I love the way the window baby quilt looks.

Close up of the window.

Quilt I made for my twin grand children that are due in January 2008
This is the boy's quilt.

Back of boy's quilt.
Just arrived January 2nd 2008. Boy Dylan and Girl Kaitlyn.

New baby boy's quilt that my daughter saw something like this and ask me if I could do something like it. So I did.

Backing of the quilt.

This is for the baby girl. I cut the flowers and leaves and appliquéd them onto the quilt and then used variegated green embroidery thread and used the zigzag stitch to join them all together like vines. This is the first quilt I have tried a scalloped edge, not bad if I do say so myself.

Back of quilt is all pink hearts. I used fabric pens to sign each quilt.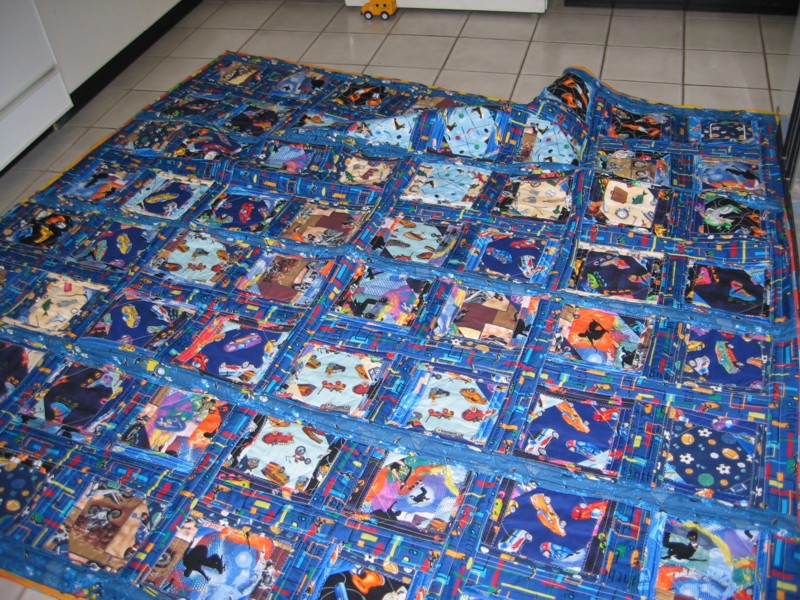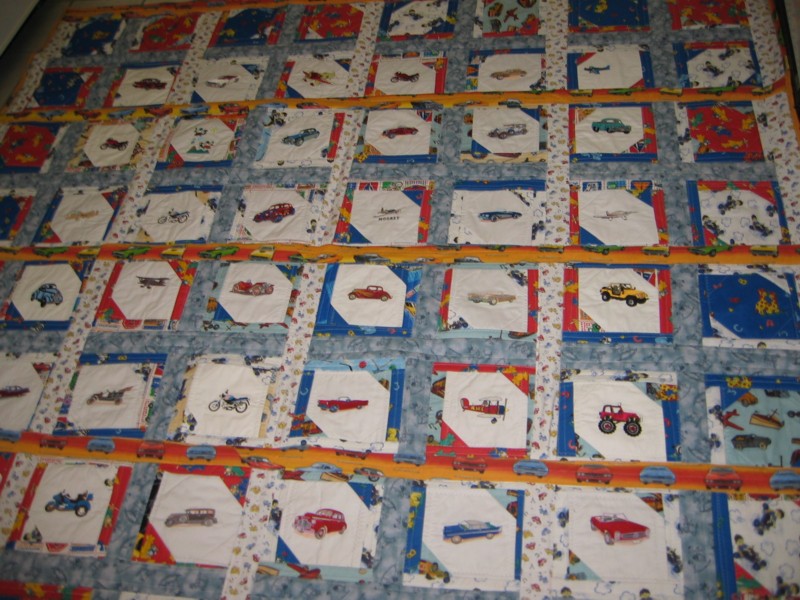 Quilt as you go quilts for my grand-son. He is playing peek-a-boo with the smaller one. The large one on the right is one quilt; one side with cars; trucks; plane with baby boy patterns and the other side is for an older boy to man. Two quilts in one.